Stable Foundations Solutions
Foundation Push Piers Are Straight, Made Of Steel, And Anchor The Foundation Structure.
Bambasements and Masons of Des Moines Foundation Professionals of Iowa.
Here are some of our most common foundation repair solutions.
We offer foundation repair products like helical piers, steel piers, and plate anchors. Our  foundation repair products are a cost-effective option to increase the value of your home  or business and restore the foundation to its former integrity.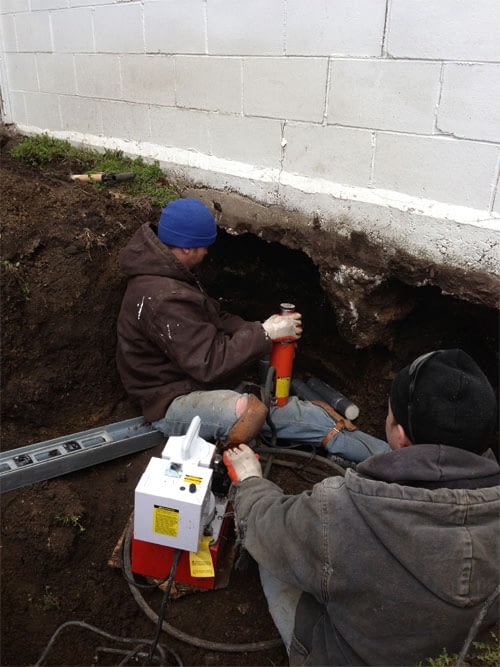 Structural Repairs, Lifting
When the soil beneath a concrete slab shrinks or settles, the slab will likely settle and crack.  What you're seeing is an indication that your home is settling- a sign that something  underneath your house has shifted and needs your attention.
Unfortunately, it's probably going to take more than drywall putty and paint to make this  crack disappear. 
At Bambasements and Masons of Des Moines , we've been repairing settling foundations since 2007 and offer a transferable guarantee of our work for the life of your home.
Take Action & Fix as Soon As You Can
Door and window openings are a weak point for walls where signs of foundation  settlement and house movement often manifest.
It is very common for your home to shift and settle some time after it has been built.  Surrounding soil can settle after the build, or more significant temperature, moisture and  climate fluctuation can also affect the surrounding area, creating minor shifts.
That movement can slightly shift and settle your house, and can cause sinking, uneven  foundation, or even cracks or structural damage