Concrete Sealing & Flatwork
Repair & Restore Your Broken Concrete Des Moinses , Iowa
Having cracked or unleveled concrete can be quite an annoying issue. Not only does it ruin the curb appeal of your home or office building, but it can also be a potential safety  hazard for visitors and any passersby. DIY repairs can also be quite the headache and  ultimately cause more harm than good.
But not to worry, Bambasements and Masons of Des Moines has the perfect solution for  you! We use the most modern, up-to-date strategies and tech to repair and restore your  home or commercial building's concrete.
To learn more about our concrete resurfacing services, call Bambasements and Masons  of Des Moines! Speak with an expert and call 515-963-0026 today.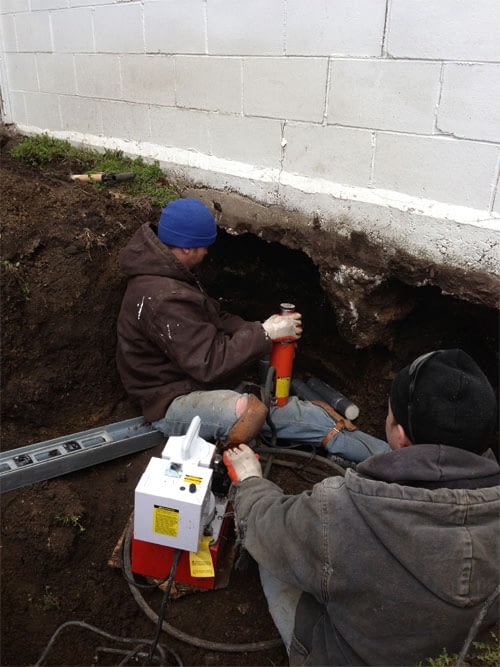 Concrete Resurfacing Contractors Near Me
Find a Concrete Lifting Expert 
If your concrete is sinking, there is a very good possibility that the concrete slab was  installed on poorly compacted fill dirt. Sub-surface erosion and shrinking soils are also  possibilities.
If you are fortunate enough to have a slabjacker in your area, you should not have to replace  the concrete. These contractors can lift a slab back to its original level by pumping a group  mixture or foam beneath your slab. This process of concrete raising is also sometimes  called mud jacking.
Polyurethane Foam Injection: An Alternative to Slabjacking
HOW MUCH DOES IT COST TO RESURFACE CONCRETE?
Condition Of Your Existing Concrete Surfaces.
The answer to that question isn't the same for every client, as the average cost of a finished project depends on a variety of factors—not just the concrete overlay cost.
Deciding whether or not to replace or resurface your concrete can be a bit tricky. It'll mainly depend on the extent of the damage on your concrete and what the source of that damage is. If the damage was caused by poor installation or if there's concrete spalling, then there's a good chance your concrete might need to be replaced.
But before your concrete reaches a point of irreparable damage, resurfacing proves to be an amazing solution for making it look as good as new.