Your Basement Waterproofing Professionals
We only use the new methods and materials on our jobs.
That is why we can offer you a LIFETIME WARRANTY for the life of your house.
It is also TRANSFERABLE to a new property owner.
It's like the difference between buying a tire with an innertube vs a solid rubber tire.
One can get punctured and go flat while the other is guaranteed never to go flat.
Although a state-of-the-art system can cost a little bit more, it's well worth it…
…and we're priced about 30% less than the only other basement waterproofing company in the Des Moines area that had upgraded to the newer system.  
At Bambasements and Masons of Des Moines, we use a unique patented system in our Basement Waterproofing methods to protect your basement and foundation. Central Iowa's best waterproofers Call Now:  515-963-0226
Serving Central Iowa
Des Moines, West Des Moines, Urbandale, Clive, Pleasant Hill, Indianola, Waukee, Ankeny, Polk City, Johnston, Granger, Windsor Heights, Altoona, Marshalltown, Adel, Grimes, Madrid, Huxley, Bondurant  Click Here for other cities we service.
 High Quality Workmanship
Superior Quality, Affordable, Lifetime Warranties
Why Choose BAM ???
We only use the new methods and materials on our jobs.
That is why we can offer you a LIFETIME WARRANTY for the life of your house.
It is also TRANSFERABLE to a new property owner.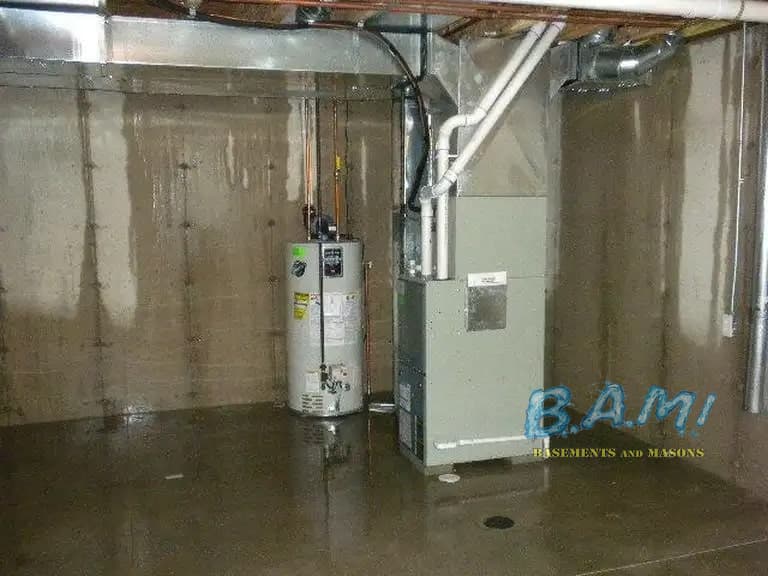 Cracks in Your Foundation?
Available for 24/7
Emergency Chat Line
*FREE ESTIMATES – TOTAL CUSTOMER SATISFACTION – LOW RATE FINANCING OPTIONS – LIFETIME WARRANTIES LEADER
Basement Waterproofing is needed when a structure is built at or below ground level. Hydrostatic pressure forces water through cracks in your foundation walls and up through cracks in your floor.
Water freezing inside the soil, causing the soil to expand and push against your foundation. Hydrostatic pressure, which can occur when the ground is saturated, causing bowing or cracked foundation walls. Top basement repair des moines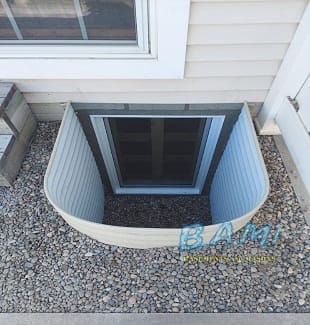 Beautiful – Functional – Energy Efficient – All To Code Whether you need a repair, replacement, or trying to increase the efficiency of your home, B.A.M! can help with all of your basement and egress window needs.
Crawl Space Solutions for many years, dirt floors have been accepted as your only option when it comes to crawl spaces. However, we are starting to see that there are many problems associated with dirt crawl spaces.
Sump Pumps: are used when basement flooding happens regularly. They are a great way to stop water from entering your home. The worst time for your sump pump to lose it's electric supply is exactly when your power is likely to go out: during a thunderstorm.
Sidewalks, Driveways, or Other Concrete Problems? We Have The Solutions!
When it comes to fixing major issues in your home, don't settle for anything less than you deserve, and our repairs are built to last.
I've put off getting my basement water proofing for many years. If only I had reached out to B.A.M! the first time my basement flooded.

Excellent experience all around. From receiving my initial quote to coming home after the work to a dry basement that looks better than ever.

Great people, service and craftsmanship.

Thank you B.A.M.! for your great service. We just had our egress window replaced and your crew was the best. I appreciated that they came out a few days before the job was to be done to double check things and to make sure that everything went smoothly.

The day of the job they showed up, friendly, professional and ready to work. When one person was working, another was getting things ready for the next step. No wasted time. I would not hesitate to use your services again.

I had B.A.M.! replace a basement wall, secure the foundation, and stop the water leaking into my garage - some heavy-duty work.
These guys expect the unexpected when it crops up and adapt to get the job done. They listened and responded to my concerns along the way.
Mark was a pleasure to work with and the crew workers were great people, too. Don't hesitate - these are the kind of honest people who obviously care about the quality of work they do.
Ready To Schedule Your Service?
BamBasements And Masons Of Des Moines , The Premier Waterproofing And *Egress Windows Company In Des Moines, Total Customer Satisfaction Reputation For Superior Workmanship. Waterproofing or Egress Windows? Our Experienced Team Is Here To Help!