Pleasant Hill, IA's Best Foundation Repair, Concrete Leveling & Crawl Space Contractor
Professional Basement and Crawl Space Repair in Pleasant Hill,  IA
At Bam Basement and Masons of Des Moines of Altoona we put customer service first and are proud to serve our area, providing professional waterproofing and foundation services for homeowners and businesses in Pleasant Hill. 
We offer life-time, warrantied solutions at affordable prices. 
Call us today at 1-515-963-0226 for a free home inspection and no-obligation cost estimate.
Our team of trained technicians use only high quality materials from the  best  manufacturers in the business to ensure that you get only the best results.
We want to work with you to find the solution that will work best for you!
Common causes of basement waterproofing problems are often stemmed from leaky pipes, flooding during heavy rainfall, or sump pump failures. 
These problems can be fixed with products like a professional-grade Triple Safe sump pump, specially  designed with three pumps to ensure that you won't have to worry about your basement being flooded, even if the power goes out. 
Additionally, also offer thermal insulation and quality drainage  systems to deposit water pumped out of your basement a safe distance away from the foundation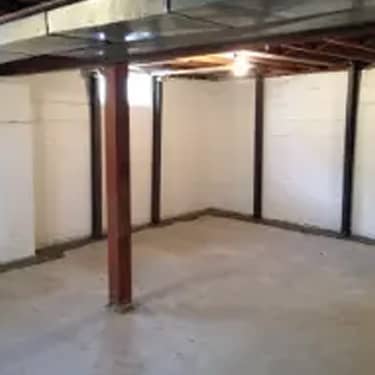 Superior basement waterproofing, foundation repair company serving Pleasant Hill, Iowa
Wet or damp basement floor
Leaking or damp basement walls
Pooling or standing water
Crystaline deposit on concrete surfaces
Musy odors
Condensation
Sump pump issues
Leaky basement windows
Crawl spaces can often fall into disrepair a little to easily because of their location in the home as well as their function. When a crawl space is left in disrepair for too long, it can become a breeding ground for mold, mildew, and even wood rot.
The way to remedy this is to install quality products like vapor barriers, dehumidifiers, and sump pumps.
Spectacular Concrete Lifting in Pleasant Hill, IA
Having trouble with uneven concrete in your home, sidewalk or patio?
Worried about the safety hazard that it poses? We can help with our top-of-the-line PolyLevel® concrete lifting system. The PolyLevel® injection is unique because it gets injected under the concrete so that it can be lifted to be the same height as the concrete around it.
This process is not only a quicker, easier process, but it's also more permanent and cost- effective.
Bam Basement and Masons of Des Moines has the tools to get your job done right and and our friendly, knowledgeable staff are ready to help you find a solution that will work for you.
Let our skilled technicians work to get you the long-lasting you want to see in your home and give us a call today for a free estimate!