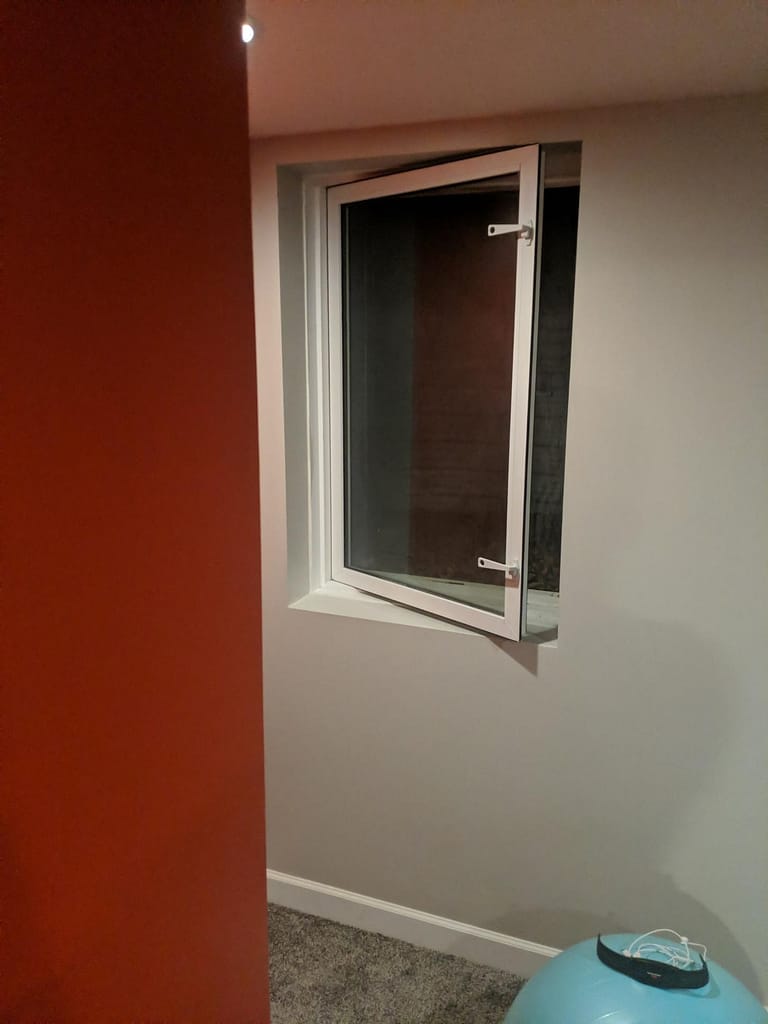 What is an egress window? E-GRESS a means or place of going out, an exit.
An egress window is a window that is large enough to allow for escape or entry in the case of an emergency.
Egress windows
are required to be installed when finishing a basement or adding a sleeping room to the basement.
There are codes and certain requirements that need to be met in order to have a compliant egress window, but that doesn't mean you have to sacrifice beauty.
B.A.M! Basements and Masons of Des Moines offers a beautiful egress window system that will transform your basement into a bright, light-filled living space without compromising the safety of your family.